For users who already have accounts, see what the mobile platform offers.
If you have never used CityFALCON before, we guide you through setting up all the most important features we offer. If you've never invested before, we've made the process straightforward and easy to follow, so you can start as soon as possible.
Choosing a User Segment
The first step is choosing your user segment, which filters your news across all watchlists based on which kind of investor, trader, or employee you are. Naturally daytraders look at different data and information than long term investors, and our system will take that into consideration when delivering your content. We also offer user segments by corporate roles, as corporate treasury managers have different priorities than sales personnel.
Of course, you don't have to stick to just a single segment and are free to choose as many as you wish. If you choose too many, though, your news won't be as personalised.
The first screen, which is this personalisation segment part, should look like this: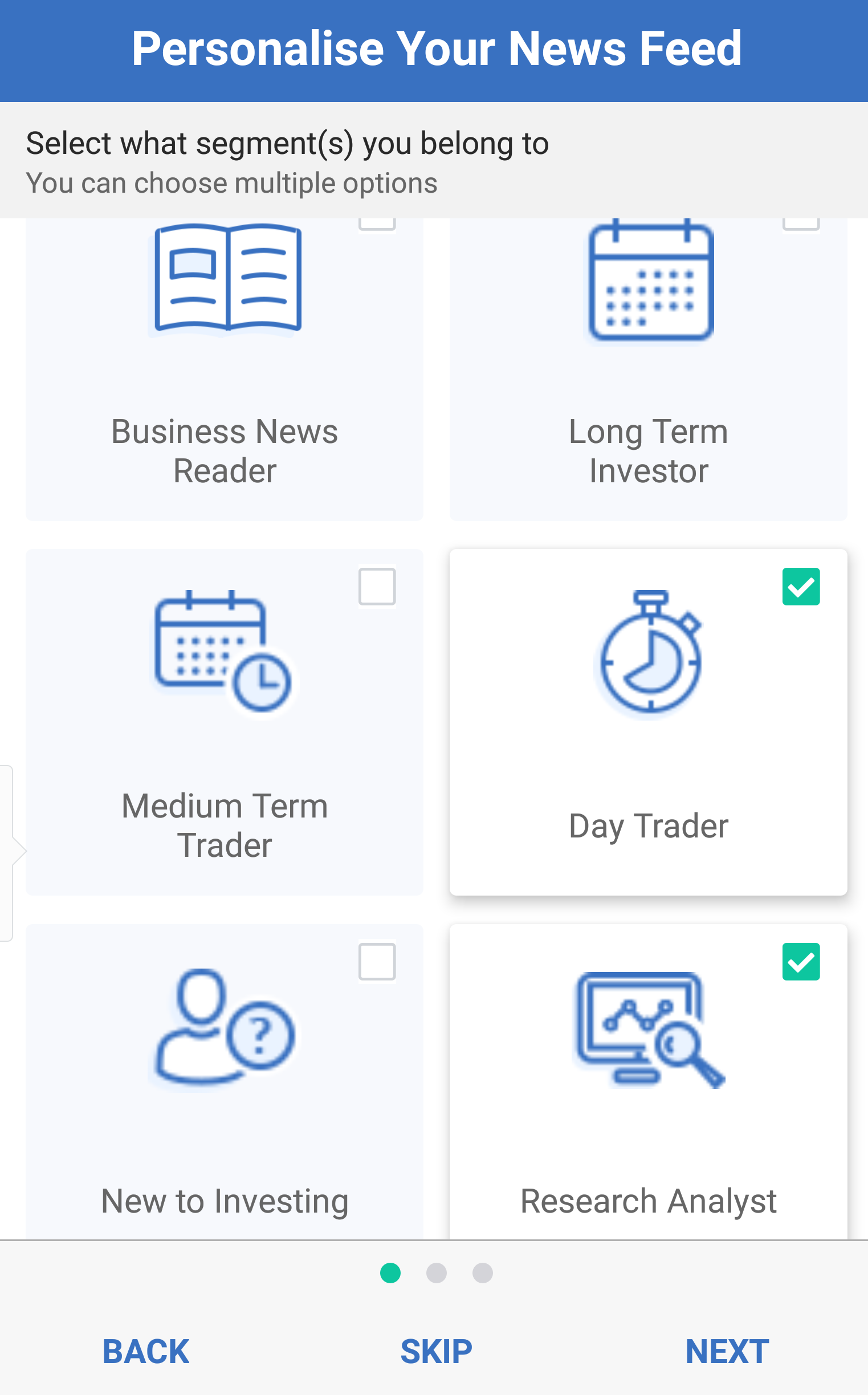 If you don't want to personalise by segment, you can skip this part. There are still many ways we personalise your news feeds, so if you skip this, you'll still receive news tailored to you.
Choosing Broad Topic Classes
The next step is to choose broad topic classes, such as commodities or people. These topics will be added to your first watchlist. These are not added directly to your watchlists, but they're used to determine your preferences.
The second, broad topic class screen will look like this: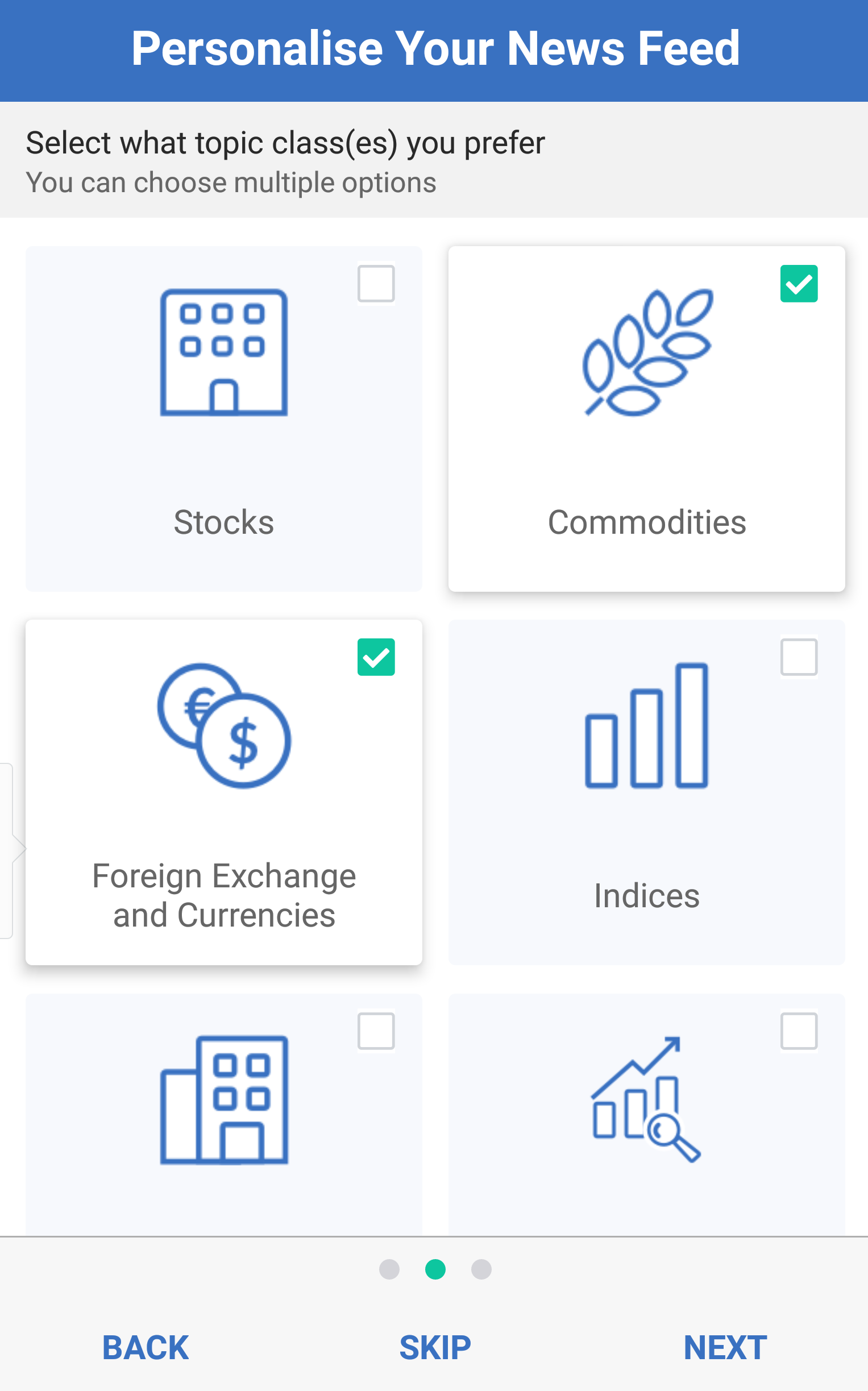 Again, you can skip this step if you are uninterested in any broad topic class. You can also suggest a new one to us, which would be much appreciated if you have a good topic class in mind. We are always looking for ways to improve our user experience.
Choosing Individual Topics for a Watchlist
The final screen is designed to help you build your watchlist with individual topics. We have thousands of topics ranging from currency pairs and commodities to private companies, people, and specific products. Just type the terms you're looking for and choose whichever one you need.
Keep in mind, you can create other watchlists later or remove any topic you don't like. So don't worry about future-proofing your choices here, since it is easy to change everything.
The last screen should look like this: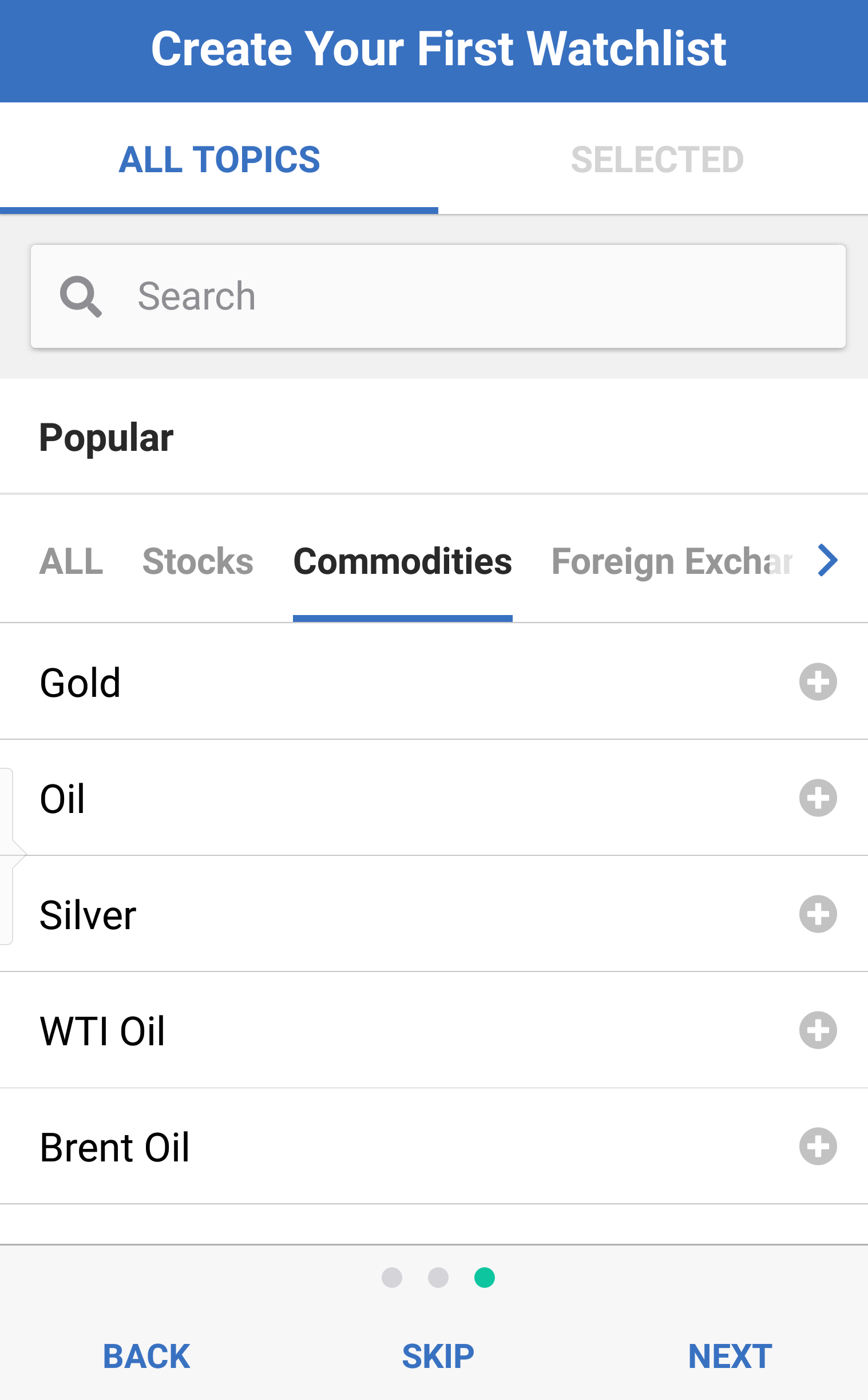 If you start typing, you'll see several choices appear for the text you entered. Because there are often many topics with similar names, we have categorised the results for you so you can easily differentiate whether you need a stock, a product, a commodity, or something else.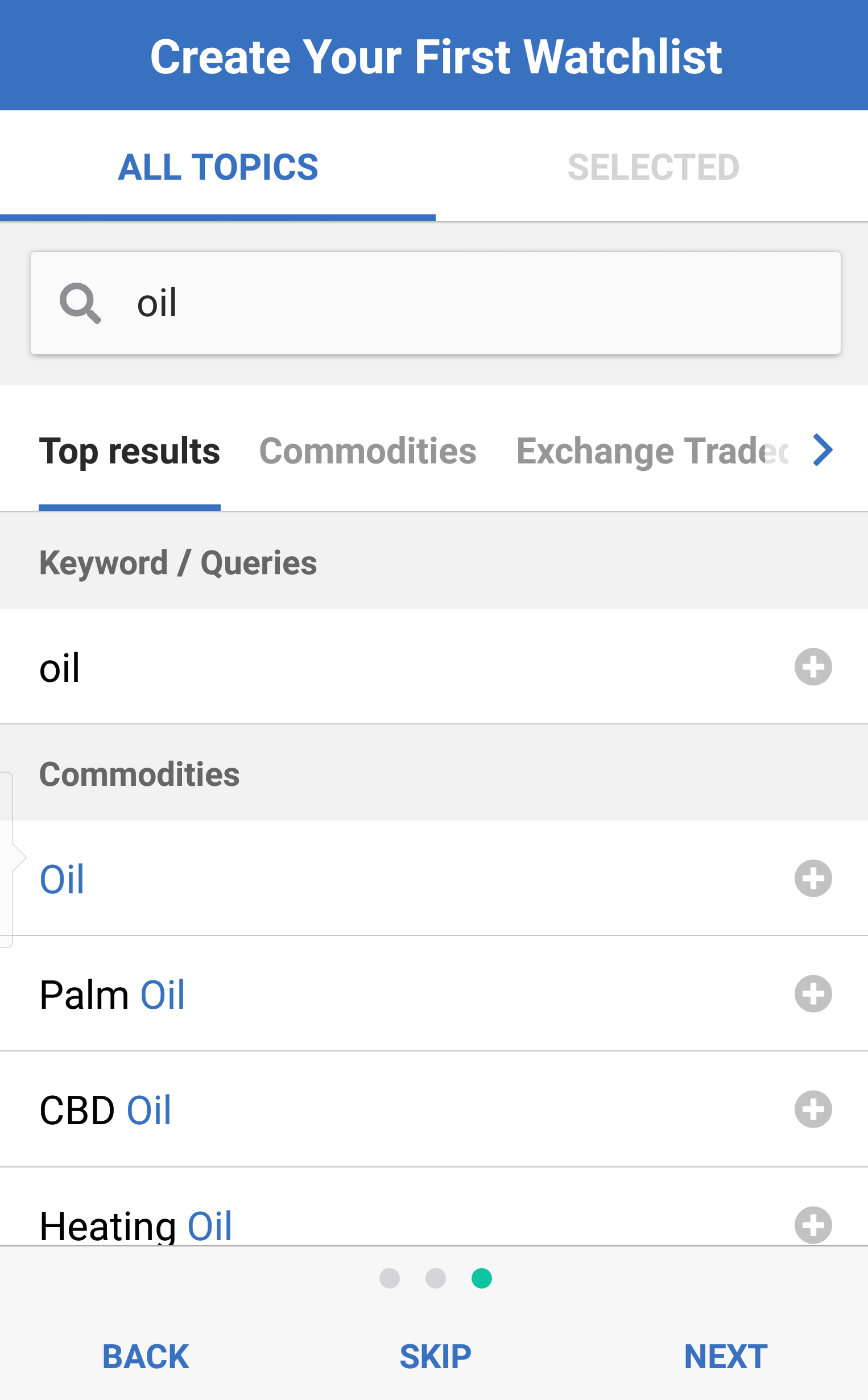 Once you've selected the topics you want to add to your first watchlist, of which you can select multiple, you can tap next and go to your first watchlist. That's it. You're all set up with user segment personalisation, some broad topic classes on your watchlist, and a few specific individual topics, too.
Now you can explore the app and what we have to offer.