In finance, due diligence can sometimes be treacherous when relying on non-official documentation. Fortunately, we offer investor relations content directly from the companies in question. You can use this content to verify claims you've seen in the news or on social media before making investment decisions.
Types of Content
We offer at least the following types of content from corporate investor relations pages:
SEC Reports: 10-Ks, 10-Qs
Financial Statements
Corporate Annual Reports
Company Presentations
Earnings calls (audio) and earnings calls transcripts
Earnings documents
Management Letters
Proxy statements
Press releases
Availability of course depends on the company, as not all companies publish specialised Annual Report presentations or have Management Letters.
Where to find IR content
We aggregate this content for individual companies and for watchlists under the Investor Relations tab. At the top, we show a filterable, chronological feed: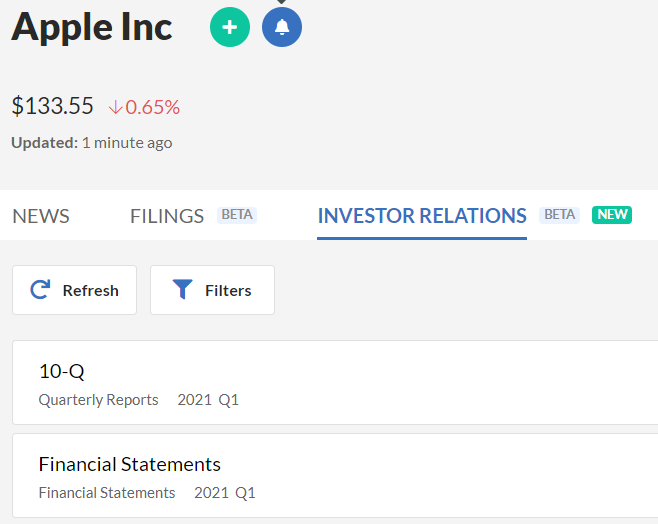 and under the feed you can find documents and presentations organised by type and time period: