If you are in search of news on a broad topic instead of a single company, product, or asset, you can find all related news through our Topics Directory. You can access the directory by clicking on the open folder of the left-hand panel, indicated below by the blue arrow, or via the directory URL.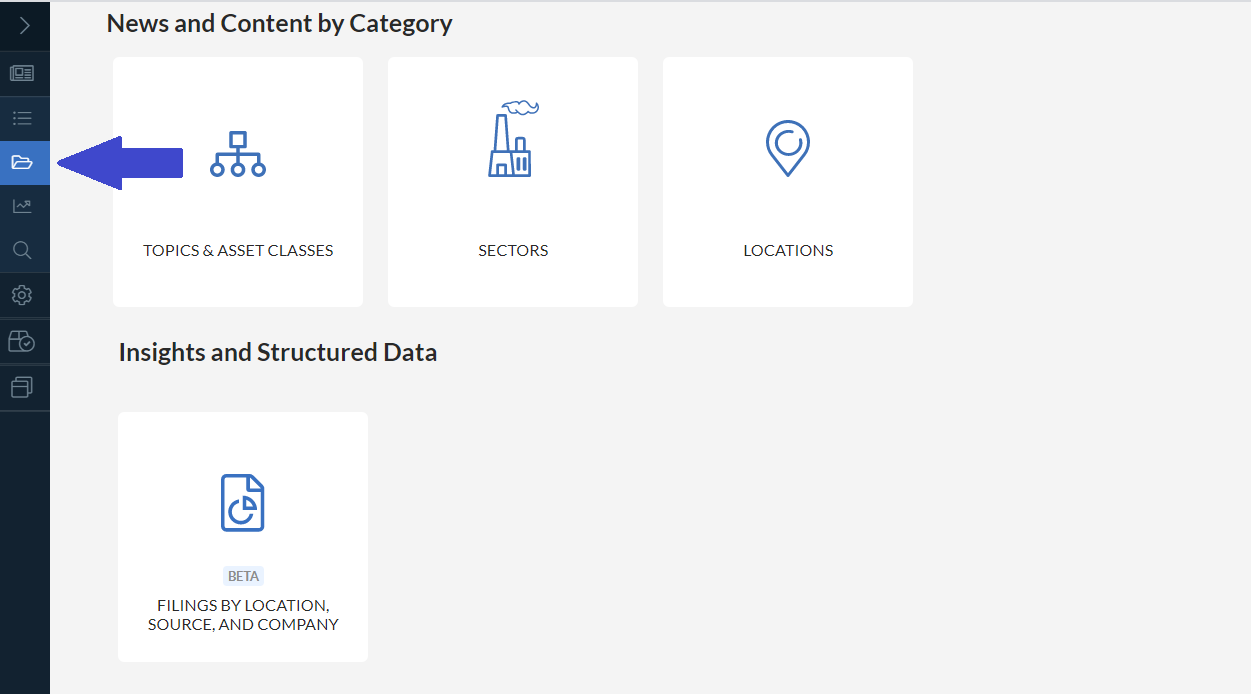 From here, you can either explore Topics and Asset Classes or you can see various economic Sectors. For example, if you click on Topics & Asset Classes, you will see something similar to this (it may be slightly different because we add to the site frequently):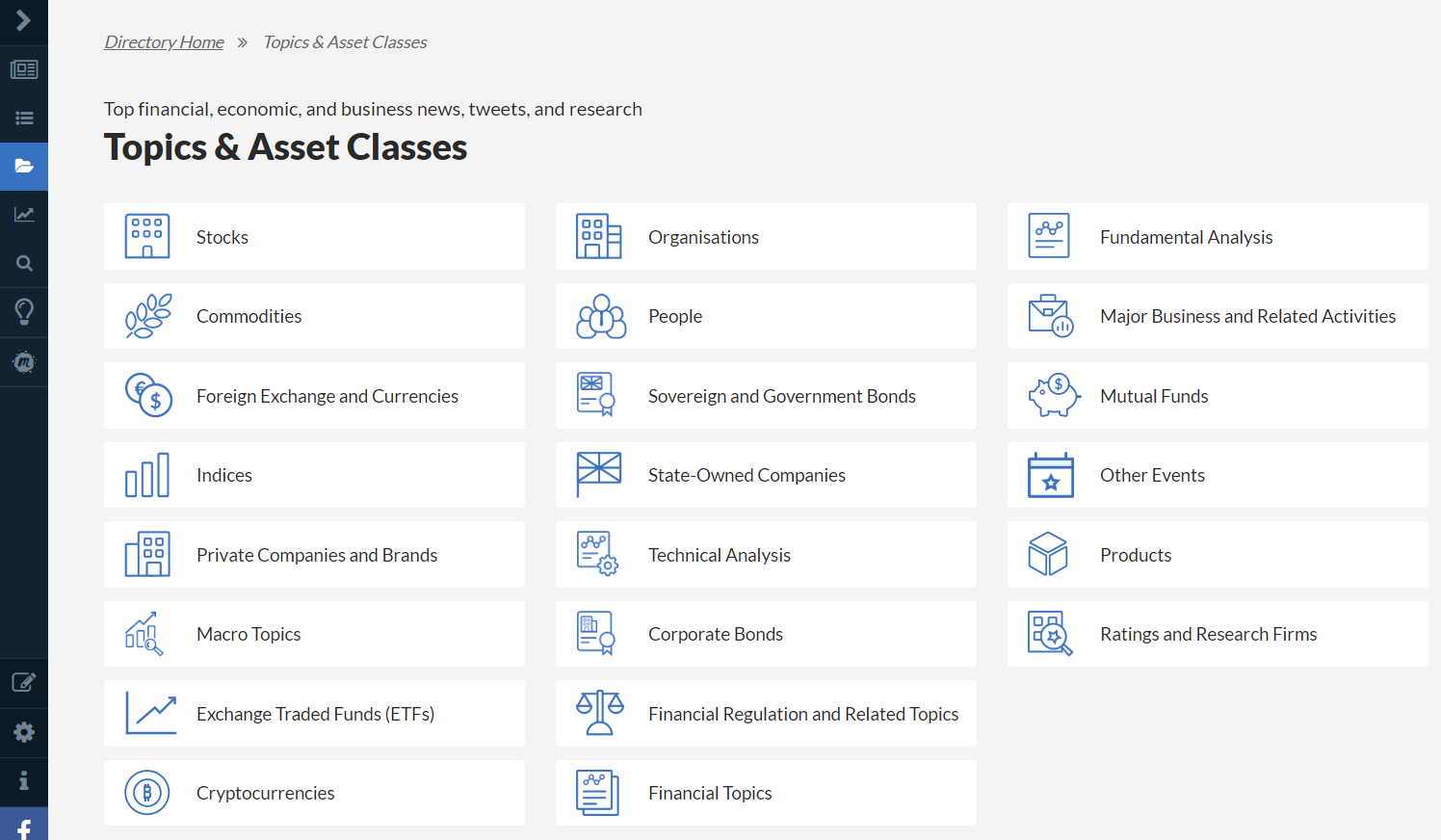 Here we have grouped broad categories of asset classes and topics, so if you're interested in a higher-level view of the news affecting the market, this is a good place to start. By clicking on a category, you'll be taken to another page that lists news articles and other content marked as relevant to that topic in our system.
For example, the Financial Regulations and Related Topics category will look like this: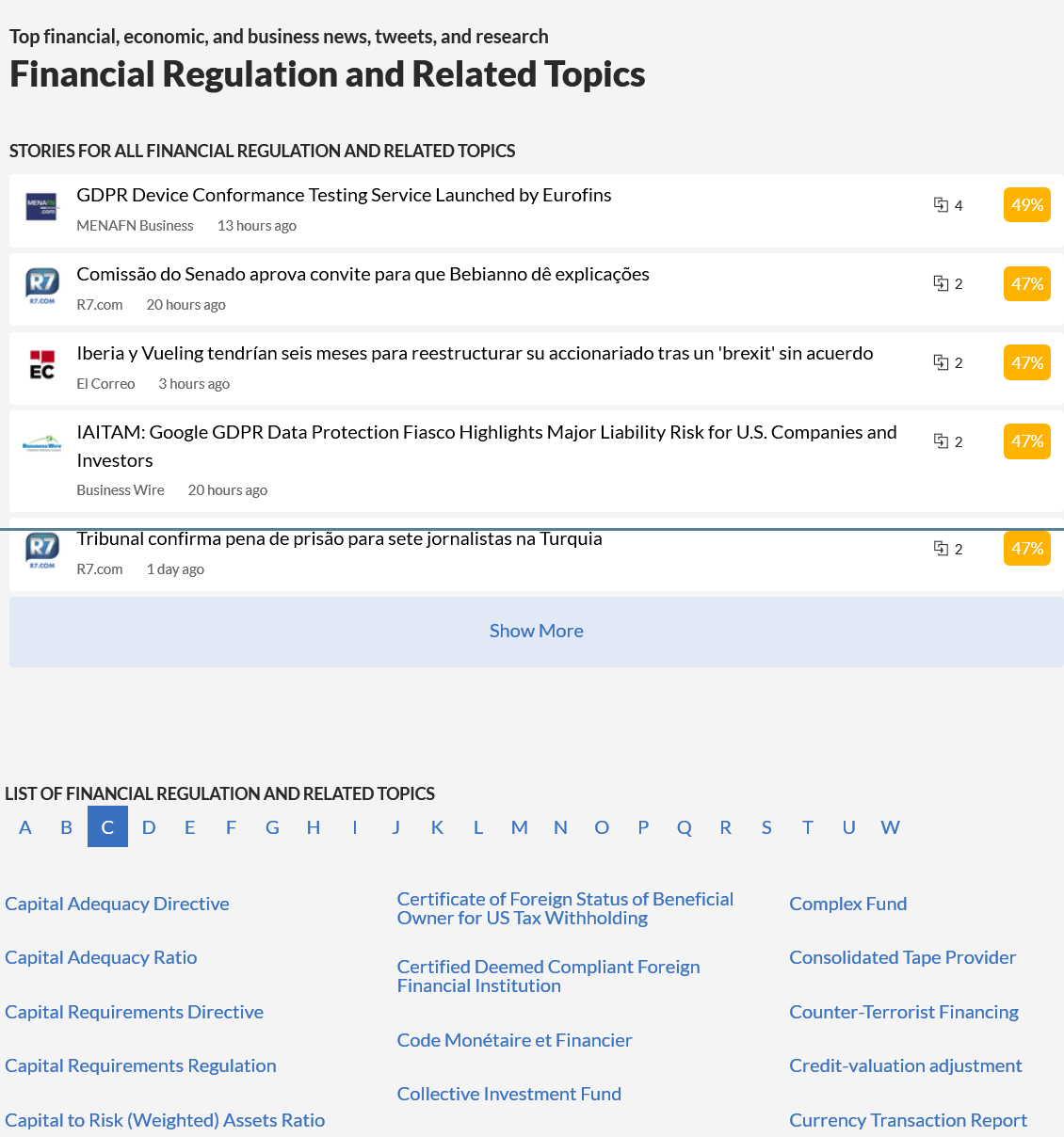 At the top are the relevant stories and tweets. You can personalise and filter these just like you would for watchlists and search results.
At the bottom, we have an alphabetically sorted list of noteworthy individual topics. By clicking on one of these, you will drill down one step further, and the news results will only be focused on that particular subtopic. For more information on this last level of granularity for topics, see our Individual Topics info page.
Please check the video if you have any questions left: