These are specific stocks, people, commodities, organisations, currencies, laws, and other singular entities. They're accessible through the individual Topics and Asset Classes pages, under the stories and tweets. The red arrow points to the topics section: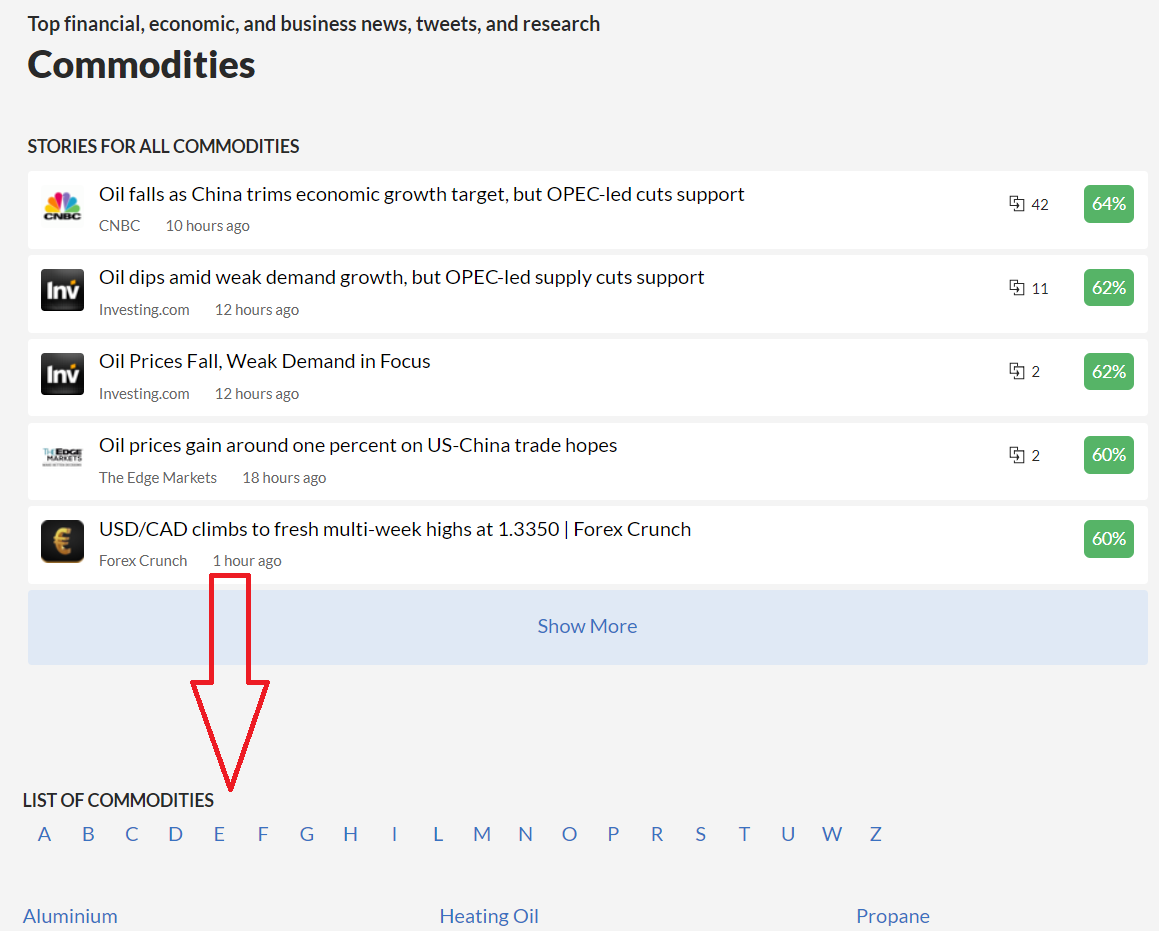 Commodities Topic Page with stories and the Individual Topics under them
If you click on a subtopic, let's take oil as an example, you will see a news feed of oil-related content. You can personalise and filter all of these stories and tweets, just like any other list of results on CityFALCON.
Of course, since some of the topics are very specific or arcane, there won't be many results. In fact, there may be no results at all for some of the more obscure topics. If you cannot find any, you may want to loosen your filter restrictions.
If you still cannot find any content even with the least restrictive filters, and you believe there should be some results, you can contact us through via the Contact Us button on the bottom of every CityFALCON page or through our Contact Form page.