When you click anywhere that you can type, you are probably clicking on a search bar. These let you choose topics more precisely than text alone, which can be confusing for large companies with many parts or similarly named products (lots of products in series have this characteristic). They also permit custom searches with Boolean operators and any search terms you want, so your query doesn't need to already be tagged in our systems. All results can be added directly to watchlists, too.
Whenever you click on a search bar, you should see something like this: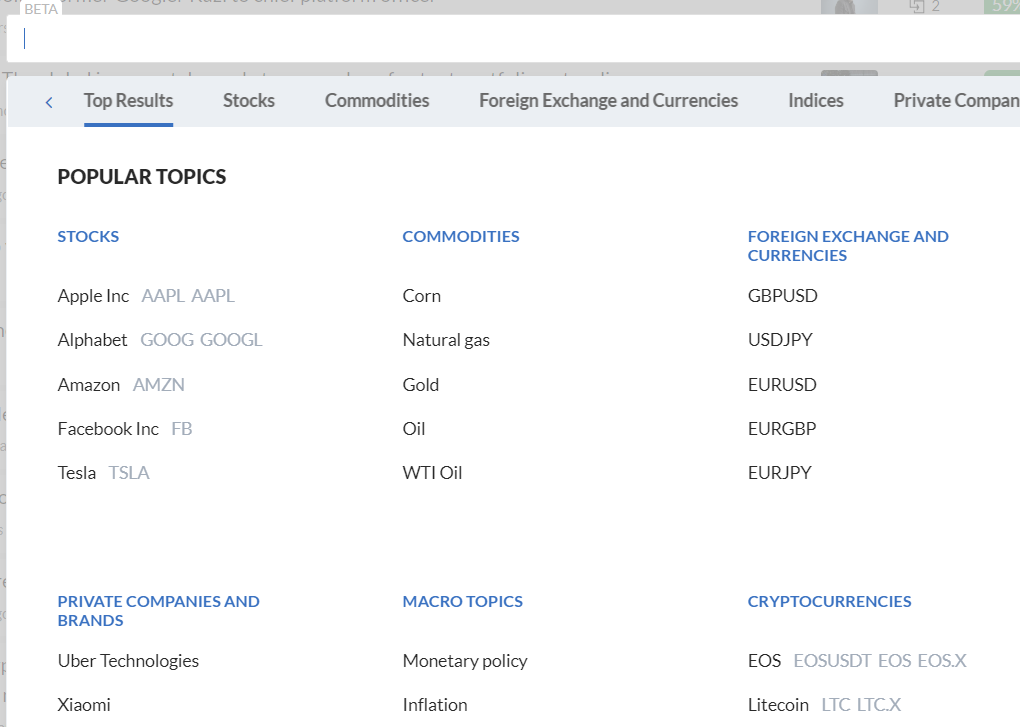 As you type, the system will narrow down the choices, and once you've discovered the one you need, just click on it. If you don't see a topic you think should be here, you can tell us through the Contact Us popup in the footer of every page or via our Contact Form.
As we grow, we add topics both in a targeted and an organic way, so your input is helpful for us.
Advanced, Open Search
Any Search Bar will allow you to input any search query you want. We support the Boolean operators of AND, OR, and AND NOT, so you can combine or exclude terms in any combination with greater control. The search function also recognises grouping by using parentheses and exact phrasing by using quotes. If you aren't already familiar with how these operators influence search, visit this page for guidance.
Regarding openness, if your search term is not already tagged as an item in our system, or if it is a full query (not a single topic), you can still search for it. Our systems make no restrictions on input to the Search Bar. In fact, when many users are searching for the same term that isn't already registered in our database, our system notifies us and we add that term to the predefined, categorised topics we cover.
Terms not yet predefined can be added to the search by selecting it under the Keyword/Queries header at the bottom of the Search Bar results. Alternatively, if you only have a single query, you can just press enter.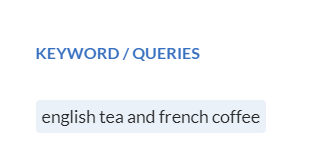 Special search queries will appear under this heading in the search dropdown
Adding to the Watchlist
On the Watchlists tab, the Search Bar makes adding any search query to the current watchlist easy. We've kept the options as free and open as possible to better integrate all the features we offer, so you can add a search using Boolean operators to a watchlist, too.
To add a topic or even a full query to a watchlist, simply click it the Add button on the search bar, indicated by the red arrow:

The watchlist here already tracked WTI Oil and Corn, and now it also tracks the queries we added from the Search Bar.