On your watchlists page on the right side, there is a header called Trending. If you click on activate, it should expand into a black bar across the top of the watchlist page. These are currently trending topics that may or may not be a part of your watchlist.
This feature is particularly useful for getting ahead of market-wide trends that may not affect your watchlist topics until later. By monitoring the broader market at all times, you can see influential trends before they influence your specific investments or sectors.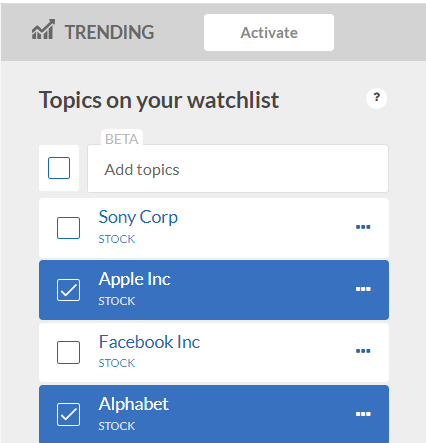 Unactivated Trending Bar
Activated Trending Bar
Change the parameters used to determine whether something is trending (red circle)
Your can change the parameters that determine what is considered trending by clicking on the drop down indicated by the red circle in the screenshot above. This will open the Trending Menu, which let's you choose the period we use to make trending calculations as well as which topics and asset classes you want to consider.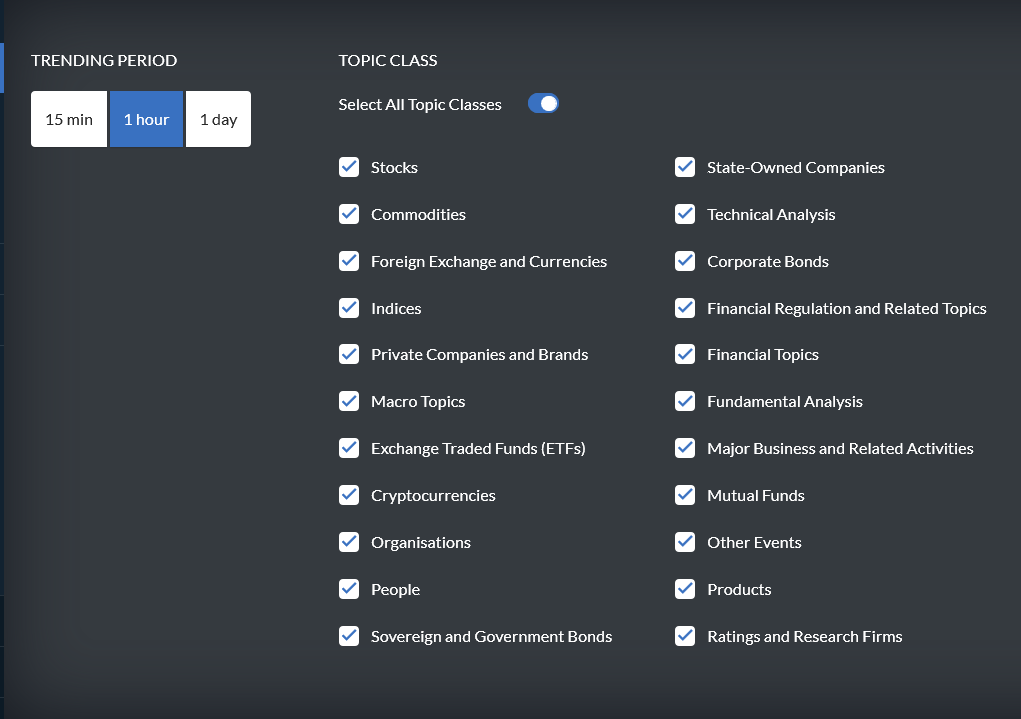 Options to determine what is used in the trending calculations
Previewing Stories and adding them to the watchlist (yellow circle)
If you want to see the top headlines for a trending topic before adding it, you can simply click the drop down arrow indicated by the yellow circle. This will display the first five headlines or tweets associated with that topic. There will also be an option to Add Topic to Watchlist, which does exactly what you would expect it to do. When you are finished adding trending topics, you can hide the bar with the X in the right corner.