On the Trending and the My Stories tab, you will find a blue Filters button at the bottom of the screen. That is how you can access the story filters, which look like this: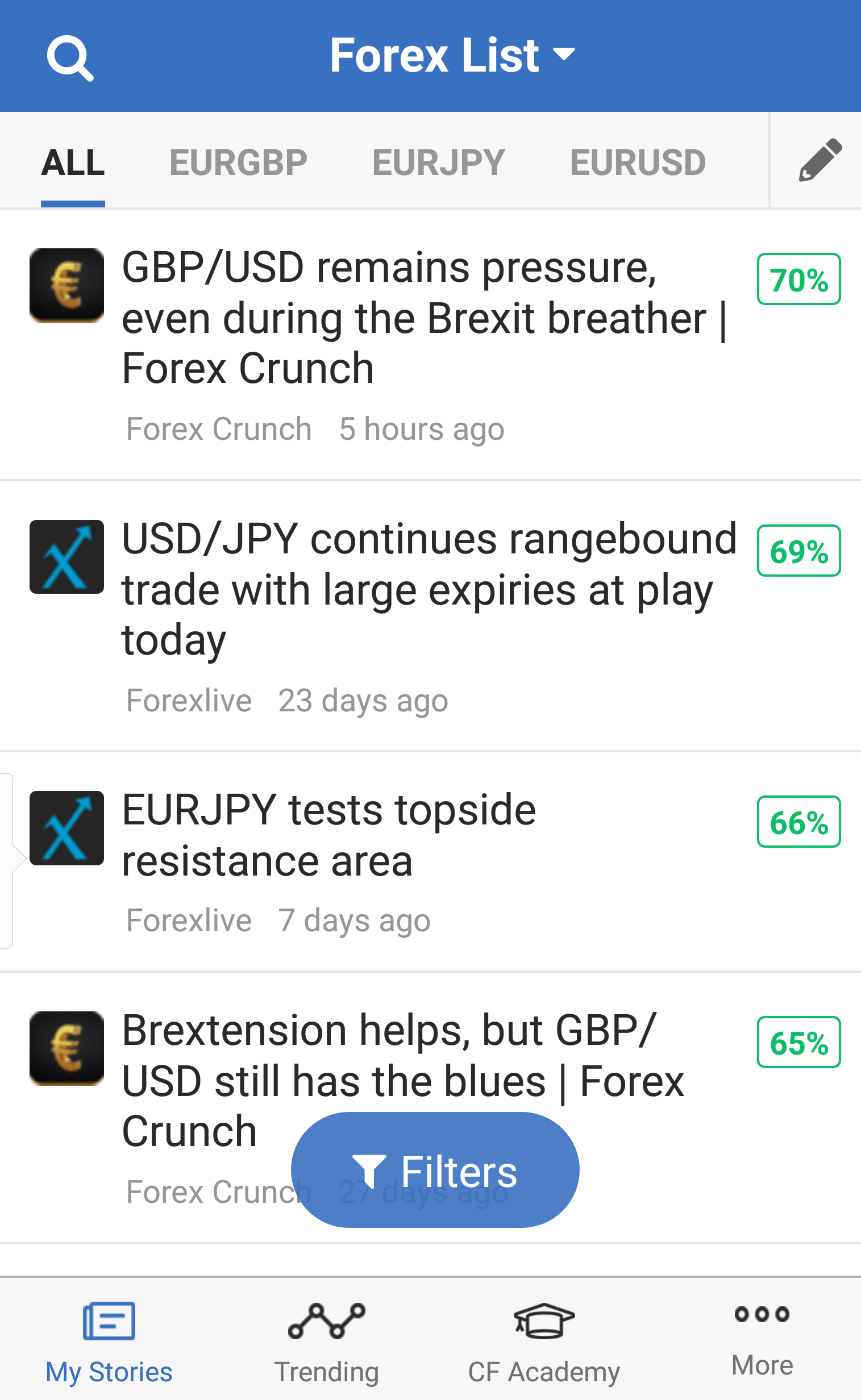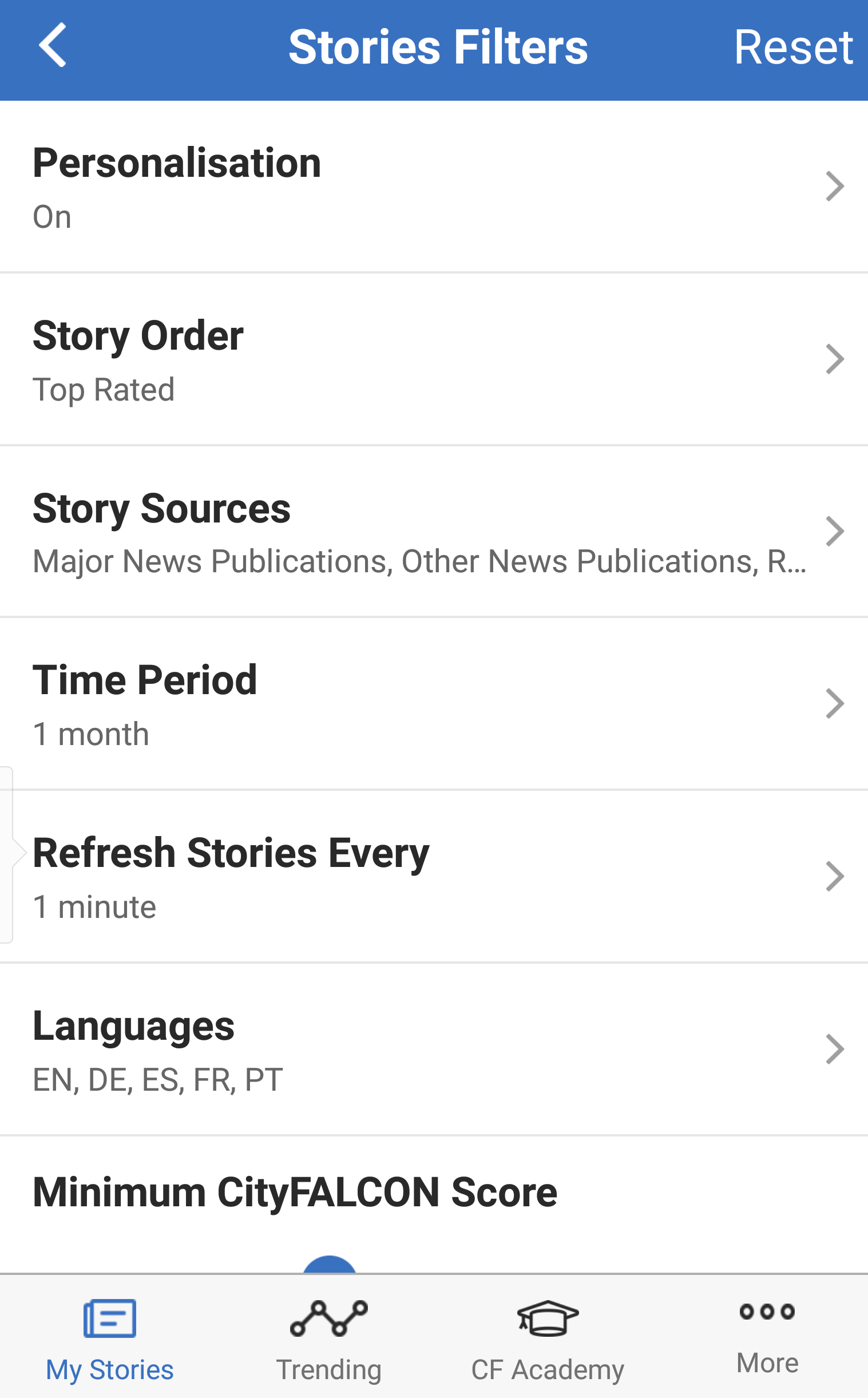 Blue Filter Button on Main Screen Available Filter Attributes
The attributes are relatively straightforward. If you change something here, it will be synced across to the desktop platform, too (you need to reload the desktop page first). The filters are applied to all results for stories, both on the My Stories watchlist tab and on the Trending tab.